LIME MORTAR & REPOINTING SPECIALISTS THROUGHOUT DEVON
WITH OVER 30 YEARS EXPERIENCE, WE ARE THE BEST & AFFORDABLE OPTION
LIME MORTAR & REPOINTING SERVICES IN EXETER AND EXMOUTH
Oldbury's Building Restorations Ltd specialises in the restoration, cleaning and repointing of brickwork and stonework across Exeter, Devon, and the Southwest. We have over 35 years' experience and have become the go to option for people who want to transform their properties
 Oldbury's prides itself on being sensitive to the needs of all our customers and provide quality work to tight deadlines and budgets with minimal disruption
 Our experts follow proven methods that get the job done without the delay and hassle so many people associate with this kind of work. Thanks to our help, any property can get the much-needed facelift and truly capture the interest.
 Our expert team provides a seamless package using traditional methods and materials ensuring quality workmanship that will be delivered smoothly and effectively with minimal disruption to your home and giving flawless results the first time, every time
 We are sensitive to the needs of our customers and pride ourselves on providing quality work to tight deadlines and budgets with minimal disruption. With our experience and insight into any build, we can pre-empt any issues before they arise, saving time and money
EXPERT REPOINTING SERVICES THROUGHOUT DEVON
Oldbury's has over 30 years of experience in offering outstanding repointing services throughout Devon. Our expert services include home restoration, repointing, chimney repairs as well as arch and lintel replacement using only skilled craftsman, achieving a beautiful finish.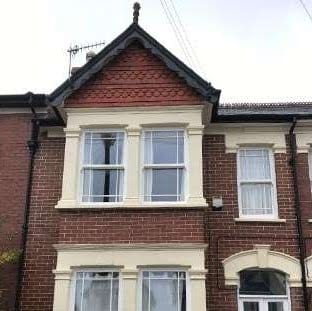 REPOINTING
Repointing is the process of taking out and replacing mortar from the face of the masonry joint, if this is done correctly it can prevent damp and using lime mortar to restore & repair any building constructed from lime is essential.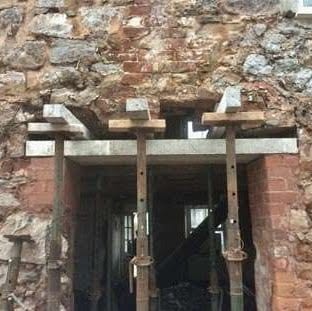 ARCH AND LINTEL REPLACEMENT
The technique of removing and replacing lintels should only be practised by a competent person, using correct, up to date knowledge which must be used with a replacement that is the most suitable.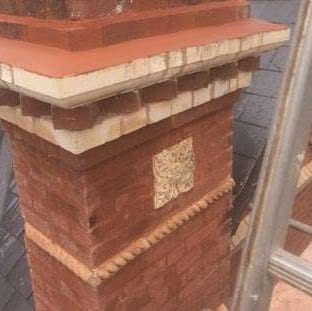 CHIMNEY REPAIRS
Chimneys are the most susceptible to the weather and probably the last to get any attention. In our experience with Chimneys, most cases won't require a full takedown and rebuild.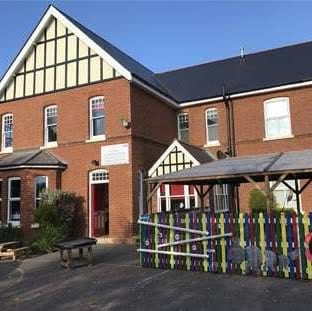 BRICK AND STONE CLEANING
We provide a comprehensive service using only skilled craftsman and equipment that produces superheated water to a temperature to 150C to clean brick and stonework, without damaging the fabric of the masonry. Unlike other contractors, Oldbury's can clean, repair, and restore all masonry. This process will be delivered smoothly with minimal disruption to your home.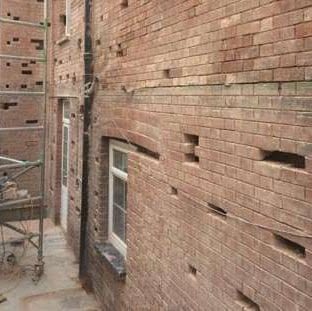 WALL TIE REPLACEMENT
Wall tie failure can happen where there has been corrosion of the existing wall ties or when insufficient or incorrect wall ties have been installed. Oldbury's can replace wall ties without causing damage to the brickwork/stonework with our traditional methods and no guesswork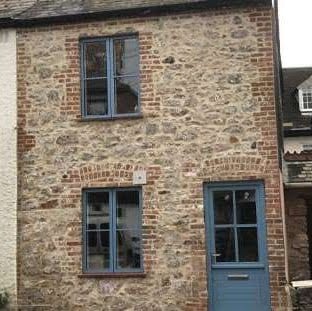 CONTACT US
We offer a free quote where someone from our professional team, who have over 30 years experience in the restoration industry will get in contact with you to discuss your restoration project with you.
.
HISTORICAL VALUE MAINTAINED
The cost to repair a brick/stone masonry wall or to repoint a property is far less than the cost of repairs if you neglect the basic maintenance works. If your property is older or has historical importance it must be properly maintained. Repointing is the best way to ensure the buildings original integrity. Contact Oldbury's to have the brickwork or stonework repaired as soon as any problems are detected, to save money in the long term.
Oldbury's is a leading specialist for masonry work on historic homes, including stone wall pointing, brick or stone wall repairs and lime mortar repairs, Oldbury's specialise in the sympathetic restoration of brickwork and stone on all scales.
Whether you have a grade 1 or 2 listed period property or a cavity wall constructed building, Oldbury's will ensure that the correct materials are used, to guarantee that your property remains intact and in good condition.
Using the wrong materials can be detrimental to the fabric of the property. For instance, using an ordinary Portland cement on a traditional lime mortar property can prevent the masonry from breathing and conflict with the properties abilities to allow for movement, also trapping moisture within the brick or stone walls creating damp therefore leading to problems such as effervescent salts and the devastating effects of the freeze thaw process. (I.e. crumbling brickwork) often seen with the wrong use of mortar on properties.
Call the experts at Oldbury's to check your property's brickwork or stonework. Damage left alone will become more difficult to fix, so repairs should be made as soon as possible. Quality assurance – with the reassuring use of traditional materials and techniques you are guaranteed quality to last a life time. For a free quote from a professional team with over 30 years experiance in restoration please contact Jon via info below.
JP – EATON-TERRY CLARK PROPERTY MANAGEMENT, EXMOUTH
We have recently used Oldburys to undertake repointing work on our Victorian office building and also to replace incorrect pointing at one of our rental properties. In both cases, long-standing issues with water ingress and condensation have been solved. Jon's knowledge of buildings (especially older ones) and his advice has also been taken on several other matters and we plan to use his company further."
POINTING
Pointing a Victorian terrace house. Excellent workmanship, carried out promptly at a very fair price.
EXCELLENT SERVICE BY FINE CRAFTSMEN
John repointed the "skirt" of our house in 2015 and then did some remedial work after other workmen had dislodged some of the pointing. At all times we were completely confident in John's advice and his attention to detail in carrying out the works. His work has restored very tired brickwork to its classical best for a 1920s house. We are extremely pleased and would have no hesitation in recommending him.
EXCELLENT RE POINTING
Jon repointed our 1905 terraced house in Exeter. He and Josh did a great job and house looks great and is definitely much warmer. We would definitely recommend Oldbury's.
RE-POINTING ON VICTORIAN PROPERTY
Oldbury's re-pointed the rear addition of our property in Exeter. The original pointing was in bad condition and had been subject to numerous patch-ups. Oldbury's did a wonderful job – the addition now looks like new.
I am very happy to recommend Oldbury's. The quote Jon provided for the work was very competitive, he arrived on time, worked hard through the day, and left the property as he had found it in the morning.
WORK ON LISTED BUILDING
A friend recommended Oldbury's to me as I needed my chimney rebuilt on my Grade 2 listed property. Jon and his apprentice were hard working, knowledgeable and conscientious. I was kept informed about the progress of the work on a daily basis and invited up the scaffold to see the work being carried out. I have no problem in recommending them and will be using their services again. My elderly neighbour has also used Oldbury's on my recommendation and has been very happy with the work carried out.
CHIMNEY FLASHING AND REPOINTING
Jon did a really good for us. Friendly, approachable and trustworthy builder. Thanks very much.
LYMPSTONE DRAINAGE
Jon delivered a French drain at the rear of our terraced property. Originally, a poor drainage solution existed which had caused severe damp to the external wall. Jon understood our requirements immediately and was able to recommend an expedient and cost effective solution, which was delivered with the minimum of fuss. His professionalism was particularly appreciated as I am currently out of the country and trying to manage the works remotely. A professional, delivering high standard, high value works. Highly recommended.
FOUR HUNDRED YEAR OLD COTTAGE IN LYMPSTONE
Oldbury's did a fantastic job on the re-pointing of our very old cottage, part of a traditional Devon Long House. Traditional lime based mortar was used in keeping with the materials and workmanship originally used to build the property. Care and attention to detail are obviously second nature to Jon and his colleagues.
Frequently Asked Questions
Why use Oldbury's
Oldbury's is a local family business with over 35 years of experience specializing in lime repointing, cement pointing, chimney repairs, lintel replacement, arch repairs, and masonry cleaning using superheated water systems primarily used within conservation and restoration work – In short Oldbury's can repair, restore, replace, and clean all masonry.
Not only are Oldbury's skilled craftsmen, but our expert family team also provides a seamless package ensuring quality workmanship due to our extensive knowledge, our insight into all ages of buildings can pre-empt any issues before they arise, saving time and money.
Oldbury's takes our customers' needs very seriously and we want to take the stress out of having work completed on your property. We can give numerous examples of work and have over 65 5* reviews on the internet (Google – Exmouth, Google – Exeter, Oldburys near Exmouth | Reviews – Yell, Oldburys – Our Local Expert, Buy With Confidence – Trading Standards Approved – Oldbury's Building Restorations Ltd). And only recently Oldbury's has joined Trading Standards – Buy with confidence scheme and ensures that all our staff are DBS checked so that our customers can rest assured that we are a company they can trust.
What is Repointing and why does it demand care?
Repointing is the process of taking out and replacing the mortar (pointing) from the face of a masonry joint. If this is done correctly it can prevent deterioration of the wall and prevent weather from causing walls to become damp. Unfortunately, repointing is commonly undertaken unnecessarily or unsatisfactory.
Unnecessary repointing, however carefully done risks damage to the edges of the bricks or stone and the loss of important clues to a building's construction and history. Unsatisfactory repointing can not only be visually unpleasant to look at but also harmful to the actual masonry it is intended to protect.
Should I remove inappropriate hard cementitious pointing?
Too many times we come across old buildings that have been repointed with cement pointing. Not only is it disfiguring but it leads to faster deterioration of both bricks and stones as they become the most permeable part of the wall and will suffer the greatest from frost and salt-action. Removal should only be attempted if it can be achieved without further damage.
Why use Lime Mortar?
Lime Mortar was developed by ancient Egyptians and used extensively in building the Roman Empire, here in the UK, it is a traditional building material that was used predominantly in all buildings built before 1920.
The importance of using lime mortar to restore and repair any building constructed from lime is essential and lime mortar is associated with building conservation where legislation stipulates the use of lime mortar for listed buildings and buildings in conservation areas
More Recently lime mortar is associated with the sustainable building (eco build, green buildings) and wherever you hear the term "lime mortar" the emphasis is on the traditional and environmentally friendly aspects of the material
After the 1920's modern cement were more widely used. The use of these materials brought about the decline of lime mortars but modern cement have since been found to cause damage to historic buildings
So why use lime?
Building Conservation


The legislation stipulates the use of lime mortar for listed buildings and buildings in conservation areas.

Old Property


Many heritage homeowners choose to repair using original materials and preserve period details.

Prevent Damp


Lime mortar is breathable, it can prevent and alleviate dampness problems, particularly in old buildings with solid walls.

Structural Movement


Lime mortar is relatively flexible, accommodating a greater degree of movement.

Environmental


The carbon footprint of lime products is much lower than cement which is responsible for up to 10% of global CO² emissions.

It is well-accepted that lime mortars are superior to modern cement mortars offering many significant advantages.
What are the benefits of using Lime?
Natural lime was used traditionally as a binder in mortars, renders, and plasters up until the 19th century when Ordinary Portland Cement was introduced. Ironically, modern insight has revealed enormous benefits of natural lime over the modern cement that dominates the building industry today.
Breathable
It is breathable, absorbing and evaporating moisture from surrounding masonry. This helps to protect the masonry, there is less risk of salt and frost damage.
Flexible
It has a low modulus of elasticity. This means it is extremely flexible and allows for movement and thermal expansion.
Sympathetic
It is softer than modern cement, a softer mortar will not wear away the surrounding masonry over time. Bricks and stones are also reclaimed more easily if dismantled.
Environmental
It is more eco-friendly, and the lime manufacturing process produces less carbon dioxide than ordinary cement. Furthermore, it re-absorbs carbon dioxide thus lowering its carbon footprint even further.
Aesthetic
Attractive traditional appearance, pale in colour. Natural limes tend to reveal the colour and characteristics of the aggregate with which they're mixed.
Can I repoint masonry in the winter?
A high proportion of pointing failures is because adverse weather is ignored. Whatever the time of year, we ensure new work is adequately protected from frost, rapid drying(by wind and sun), and rain.
I would like to clean the brickwork/stonework of our property?
Oldbury's are approved Thermatech operators, removing the need to use subcontractors for this stage of any project. 
Thermatech is a superheated water system, primarily used for the cleaning of masonry surfaces and general buildings within conservation and restoration work.
This includes the removal of previously applied surface coatings, organic matter, traffic film, graffiti, and environmental pollution residues.
Should I paint my walls to prevent damp?
The enterprising contractor might suggest applying a "protective" coating – this is something Oldbury's does not recommend and nor do other masonry professionals. Any protective finish designed to change the way the surface absorbs moisture and dirt will also change the way it releases moisture. The effects can be complex but, for this reason alone, all coatings should be avoided.
How do I know if lintels need replacing?
Lintels are structural support elements designed to carry the load from above openings such as doors and windows. Depending on the age of the building lintels can be made of timber, bricks, steel, stone, and concrete with steel rods.
When lintels fail, they often cause vertical cracks to appear in the surrounding masonry. Vertical stepped cracks in the brickwork are therefore the clearest evidence that your lintel has failed.
Do I need to arrange scaffolding?
Not all work requires scaffolding, if you have contacted us to advise or quote for some works, we always discuss the next steps. Oldbury's can provide a full package and should scaffolding be needed, we will organise this and it will be part of the quote.
Oldbury's is always keen to be the most competitive without compromising on quality and craftsmanship, therefore would like the opportunity to beat any like-for-like written quote.
What happens once I accept a quote?
Like many other companies, Oldbury's is working towards becoming a paperless company in support of the environment. Therefore, we only send out hard copies of quotes if you do not have an email address.
Once you accept our quote, we ask that you either text or reply to our email with your acceptance. When we are a few weeks away from starting the work, we will be in contact. Should there be delays, due to weather, we will always communicate these to you and Oldbury's never asks for a deposit upfront, as we work on trust with our customers.
Oldbury's has been restoring masonry on properties for over 35 years working on the humble two up two down to prestigious properties. 
When asking customers why they trusted Oldbury's to restore their properties we often hear it was because of Jon's passion and knowledge and it is this passion, knowledge, and craftsmanship that is reflected in Oldbury's, use of traditional techniques and skills. Oldbury's specialises in the sympathetic restoration of brickwork & stone on all scales, in Exmouth, Exeter, Budleigh Salterton, Sidmouth, Honiton, and surrounding areas.
Address
98 St Andrews Road, Exmouth
Devon, EX8 1AT
Address
Suite 2, Queensgate House, 48 Queen Street, Exeter, Devon, EX4 3SR
Repointing
Arch & Lintel Replacement
Sympathetic Wall Tie Replacement
Chimney Repairs
Property Renovations & Extenstions
Tel: 01395-262200
Mobile: 07766-795357
Email: admin@oldburys.co.uk
98 St Andrews Road, Exmouth
Devon, EX8 1AT
Oldbury's Building Restorations Ltd
Queensgate House
48 Queen Street
Exeter
Devon
EX4 3SR
Company Number 12768773
Registered in England and Wales